Iowa Deer Hunting
Directory of 11 Iowa Deer hunting lodges, guides and outfitters in Iowa.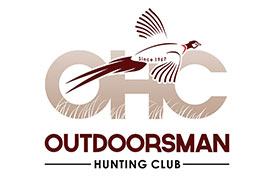 Featured Outfitter
2515 480th St., Webb, Iowa 51366
Kiley: (605) 351-1811, Beau: (605) 929-8701
The Outdoorsman Hunting Club is located on over 1,000 acres bordering the Little Sioux River in northwest Iowa. Our land includes CRP fields, wetlands, woodlands, and crops. Everything is maintained to provide the very best wildlife habitat available. Pheasants, quail, and partridge are plentiful throughout the property.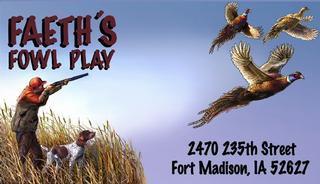 2470 235th Street, Fort Madison, Iowa 52627
Phone: (319) 372-2792, Cell: (319) 470-1502
Faeth's is now offering whitetail deer hunting in one of Iowa's best zones, ZONE6. This is a no frills archery or muzzleloader hunt for the serious hunter who does not have deep pockets. The accommodations are modest but will provide a comfortable bed and hot shower. We feel you are paying for a hunt not an upscale hotel. The property is a mix of timber, crop, CRP, and pasture. This property has produced deer in the 160's, but in Zone 6 a Booner can be the next deer that shows up.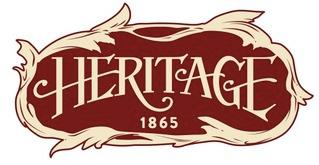 3144 Hyway S56, Promise City, Iowa 52583
Phone: (641) 780-2290
Bowhunters will love the serenity of deer hunting on Heritage's private land. With a variety of wooded and brushy terrain, the land is a sanctuary for brag-worthy bucks and does. When you only have time for a single shot, you want to make it count. Get unprecedented access to pristine whitetail hunting grounds at Heritage. This is what you wait all year for: whitetail shotgun season! Make the memories of a lifetime with exclusive access to more than 6,500 acres of prime whitetail hunting land. Start planning where to hang your trophy now. All whitetail package includes experienced guides, meals, and lodging (double occupancy).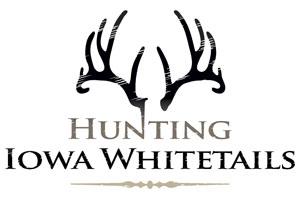 18369 Rte # J40, Keosauqua, Iowa 52565
Phone: (319) 929-4700
Situated in the nationally known Southeastern Iowa, our farm has everything a whitetail wants and needs to grow to full maturity. Three creeks converge through our secluded property and connect to neighboring land making our ground the main travel hub for rut crazed bucks. Known for our semi guided hunts, dont overpay with an outfitter. Learn more about what makes our farm the perfect place for your next hunting trip

1704 8th Ave., Belle Plaine, Iowa 52208
Phone: (319) 444-3912
License by Iowa Lottery. Lodging provided. $500+ tax/day/person----3 day minimum. Hunts are from ground blinds. No tree stands. Deer licenses available by state lottery from May 3 to June 3. Applications can be made to Iowa DNR by calling 1-800-367-1188. Our zone is #7.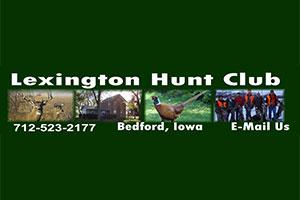 2438 State Highway 148, Bedford, Iowa 50833
Phone: (712) 523-2177
Located in Southwest Iowa, in scenic Taylor County, the Lexington Hunting Club offer the best of Iowa's trophy deer hunting. The natural surroundings of corn fields, thick brush terrain, and wooded river bottoms provide both excellent whitetail deer habitat and satisfying challenges to the serious whitetail deer hunter. Strategically located deer stands make it easy for the beginning hunter to have a good look at the whitetail deer. Some of the biggest whitetail deer in the Midwest roam our countryside.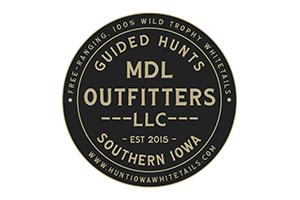 4414 Squire Ct, Bettendorf, Iowa 52722
Phone: (563) 320-6875
PRIME IOWA WHITETAIL HUNTS | MDL OUTFITTERS - Located in southern Iowas Zone 5 & Zone 6 - 100% Wild & Free-Range Operation - Offering Custom Hunt Packages, Conventional Packages, & Hunt Subscriptions - 100% Shot Opportunity Rate - Archery Season - 75% Shot Opportunity Rate - Gun Season Bucks range from 135" to 190" or larger (Gross B&C) *Veteran & First-Responder Discounts Available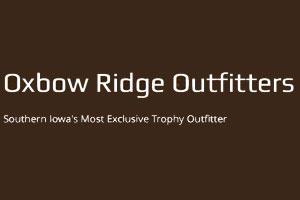 16247 River Road, Decatur, Iowa 50067
Phone: (309) 657-7437
Specializing in fully guided and semi-guided trophy whitetail hunts in Southern Iowa's famous zone 4. At Oxbow Ridge, we take a select few clients every year to ensure the hunt of a lifetime to each of our guests. We have exclusive access to over 3,000 acres. One tract is over 1,000 contiguous acres with more than 6 miles of river bottoms meandering through it. It's a true sanctuary for whitetails.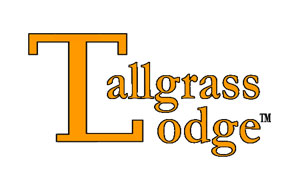 3299 West Lyons Creek Road, Junction City, Iowa 66441
Phone 1: (785) 537-7171, Phone 2: (800) 241-9122
At Tallgrass Lodge our services include Kansas Trophy Whitetail Hunting, Kansas Pheasant and Quail Hunting, Kansas Turkey Hunting, Kansas Predator Hunting, Kansas Waterfowl Hunting, and Kansas Dove Hunting. We hunt on and manage thousands of acres of habitat specially managed specifically to give you the best hunting experience possible. Our five bedroom two story lodge sits in the middle of the core acreage, and can sleep up to ten hunters comfortably.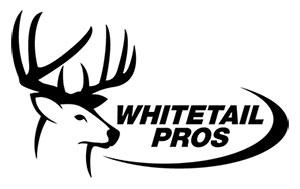 75 Commercial Dr, North Liberty, Iowa 52317
Phone: (319) 214-3337
Whitetail Professionals is a private hunting guide service for both first-time and experienced whitetail hunters. Many of our guides own and manage their own trophy deer properties. We treat each hunter and farm with the respect, communication, and management they deserve. As big buck hunters, you will be provided with private whitetail hunts in Iowa or Missouri, low pressured herds, fertile farmland with multiple food plots and standing crops, and lasting friendships. We are a team that will not compromise the goals and desires of our hunters nor landowners. Whitetail Professionals goal is to provide the best Iowa and Missouri guided deer hunts for you. Whether you're a first time hunter or an experienced one we have a hunt for you.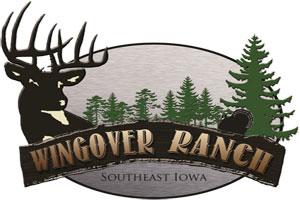 2553 340th St, Keokuk, Iowa 52632
Phone: (319) 526-2334
The renowned Wingover Ranch opened its doors in the mid 1960s. It was owned by a local corporation and its CEO named it appropriately after his love of bird hunting. The north woods style lodge, which features an entrance enclosed in picturesque pine trees, was created to provide comfortable accommodations for bird hunters who wanted a unique hunting experience. The grounds were developed into the perfect habitat for upland game and duck hunting, which captivated many famous figures who loved to bird huntThe last bird hunt at Wingover Ranch took place in 1985, after which it sat untouched for nearly thirty years. Nature has transformed the bird hunting paradise into the perfect habitat for world-class whitetail deer.