Idaho Deer Hunting
Directory of 12 Idaho Deer hunting lodges, guides and outfitters in Idaho.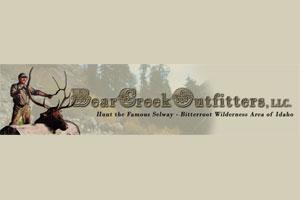 454 Lost Horse Road, Hamilton, Idaho 59840
Phone: (406) 375-1371
Bear Creek Outfitters offers exciting wilderness hunting trips and vacations in the Idaho Selway Wilderness. We provide elk hunting, deer hunting, bear hunting, wilderness pack trips and Summer fishing and camping trips. We can custom-tailor a trip to suit your needs and schedule. You can hike, hunt and fish! Bear Creek Outfitters is permitted and licensed with the State of Idaho and the U.S. Forest Service to provide you with a wilderness trip of a lifetime!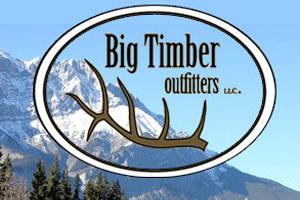 P.O. Box 246, Salmon, Idaho 83467
Make the most of your mule deer hunting experience by hitting the trails with Big Timer Outfitters LLC in Salmon, Idaho. This mule deer hunt is located in Idaho hunting Unit 29 and includes prize-worthy bucks perfect for bringing home as trophies. We do the pre-scouting prior to your arrival for your hunting satisfaction.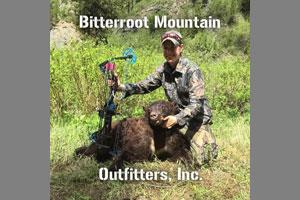 P.O. Box 56, Fairfield, Idaho 99012
Phone: (509) 944-5213
Deer hunting in Northern Idaho can be a real adventure. We hunt deer in Units 7, 9 and 10. The upper St.Joe River is known for its majestic whitetail and mule deer. We hunt these animals mostly on foot and some horse back, depending on the terrain. To be able to hunt deer in this area you should be in good physical condition due to the rugged terrain. We use the 'spot and stalk' method, and will most likely go where horses might not be able to get into.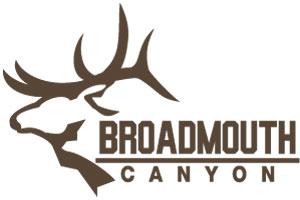 PO Box 472, Firth, Idaho 83236
Phone: (208) 346-6648
We specialize in 100% guaranteed elk hunts. We offer 10,000 acres of high fence hunting and 50,000 acres of private free range hunting in Utah and Idaho. Mule deer, Shiras moose, buffalo and cougar hunts are also available. We offer 100,00 acres of high fence hunting at our two Mexico locations. In Mexico, we offer hunts for Desert Bighorn Sheep, Mule Deer, Aoudad, Whitetail Deer and several exotic species. Hunting trips are for five days with three days in the field. We typically have six to seven hunters at a lodge at one time. Each hunter is paired with an experienced guide. We may hunt with horses, ATVs, 4-wheel drive vehicles and on foot depending on the areas you want to access and your physical condition.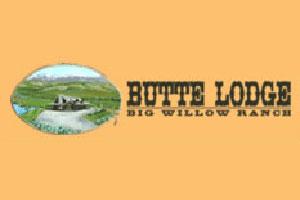 1 Dixie Lane, Payette, Idaho 83661
Phone: (208) 369-3751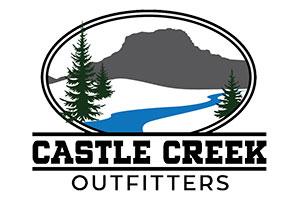 PO Box 1176, Challis, Idaho 83226
Phone: (208) 756-2548
We specialize in fully guided Trophy Idaho & Nevada Fairchase Mule Deer hunting. We horseback hunt from our Idaho high country tent hunting camps. Nevada hunts are from motel or camper, atv, vehicle and sometimes horses. Our Idaho camps are located in our state licensed Idaho National Forest outfitting area. This is some of the most rugged and remote country in the lower 48 states. As a result of this rugged country our mule deer grow to Trophy size and receive little to no hunting pressure. The country we hunt can only be accessed by horseback. We manage our hunting area's. We limit the number of deer hunters we take each season. Less hunters means more and bigger deer for you! We only harvest mature mule deer bucks scoring 160 class or bigger. As a result of this, all bucks we harvest will make the SCI record book.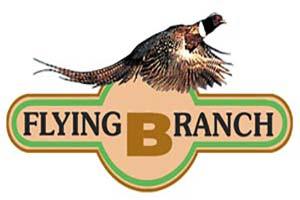 2900 Lawyer Creek Rd., Kamiah, Idaho 83536
Phone: (800) 472-1945
On the Ranch alone, the Idaho Fish and Game Department estimates over 700 whitetail and mule deer roam the 4,200 acre Flying B Ranch. Since they harvest no more than ten bucks per season off the Ranch, these hunts sell out each year, so book early.,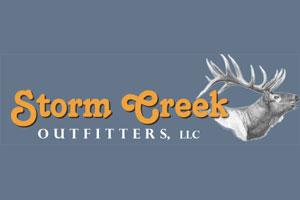 Selby Wilderness, Idaho
Phone: (406) 821-3115
It's late season and the bucks are in the rut. Until now the biggest ones have been nocturnal, but they abandon their usual patterns to spend most of the day scenting and tracking does. They don't spend much time in one place and with their constant movement spotting and stocking becomes much easier. If you've grown tired of trying to draw in a trophy area, then this hunt for you. We offer GUARANTEED TAGS. No drawing. No lottery. No hassles. And Idaho's Hunting Unit 17 is a 2 DEER AREA! Tags are good for mule and white tail deer.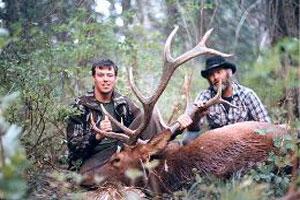 251 S. Gersam, Hamilton, Idaho 45013
Phone: (513) 254-1261
We provide deer hunting, elk hunting, bear hunting and mountain lion hunting with rifle and bow. Our guided hunt trips include cook, food, lodging, guides, horses, saddles, camp equipment, and the packing of your game. Idaho's Clearwater National Forest has consistently been one of the best big game populations around.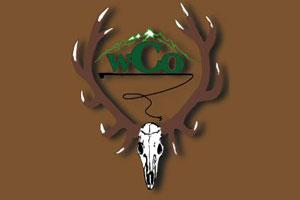 211 Winona Road, Kamiah, Idaho 83536
Phone: (888) 983-378
Deer, Bear, Wolf, or Cougar may also be taken during your Elk hunt. An applicable tag charge will apply; however, there will be no additional charges by Weitas Creek Outfitters.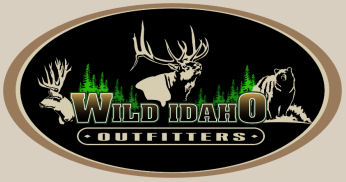 P.O. Box 1176, Challis, Idaho 83226
Phone: (208) 252-1053
Mule deer hunting in Utah's backcountry units is a very exciting hunt. It will test your patience and resolve as you will probably get the chance to look over several deer and decide what your idea of a "trophy muley" is. Mule deer hunting is unlike any other type of western big game hunting I am aware of. They don't run screaming through the woods like a lovesick bull elk saying "here I am", they don't howl their delight with their latest kill or in searching for a mate like a wolf or coyote, you can't entice them in with a barrel full of sweet smelling and tasty day old donuts like the always hungry Utah black bear. No these ghosts of the woods require getting up to a high point and judicious use of high quality optics.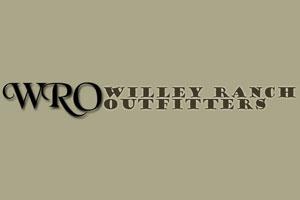 17777 Sweet Ola Hwy, Ola, Idaho 83657
Office: (208) 584-3614, Cell: (208) 369-8790
With over 200 square miles of roadless area, our wilderness is abundant with deer. Our fall elk and deer hunts are done on horseback and on foot. The terrain is diverse with elevations ranging from 3,500 to 8,000 feet. The hunt is rugged.