Wisconsin Deer Hunting
Directory of 13 Wisconsin Deer hunting lodges, guides and outfitters in Wisconsin.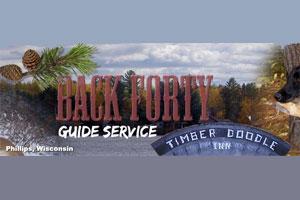 N11055 Bandy Road, Phillips, Wisconsin 54555
Phone: (715) 339-2823
We offer quality Whitetail Deer Hunts, whether you prefer bow, rifle, muzzleloader, pistol or camera. Our hunts are fair-chase hunts. Most of our whitetail deer hunts are on private land; at times we do use public land. For the serious hunter that is willing to hunt hard, record book animals are available in our Northwoods. The three and four year olds in this area are impressive, usually scoring from 130 to 160 Boone & Crocket.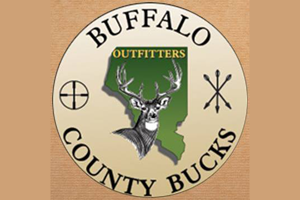 S 2020A County Hwy U, Waumandee, Wisconsin 54622
Phone: (715) 296-8690
Buffalo County Bucks Is A Premier, Hunting Outfitter Offering: Free Range, Fair Chase, World Class, Trophy Whitetail Deer Hunting On Private Land In Beautiful, Buffalo County Wisconsin. This Is Not A Fenced Hunt But A Free Range, Fair Chase Hunt Which Is Challenging Yet Extremely Rewarding. We Encourage Hunters To Harvest Bucks That Would Score 130" Class Or Better. Buffalo County Wisconsin has produced more trophy whitetail deer than any other region in the U.S.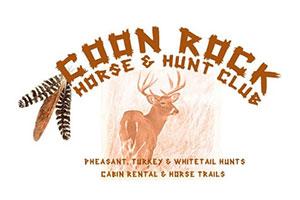 6180 Erdman Road, Arena, Wisconsin 53503
Phone: (608) 574-2092
Book your world class trophy whitetail hunt with Coon Rock Horse & Hunt Club. We are active in Quality Deer Management (QDM) and Trophy Management and take pride in managing a healthy deer population. Come take part in pursuit of the wild Wisconsin Whitetail. 7 day archery hunts available.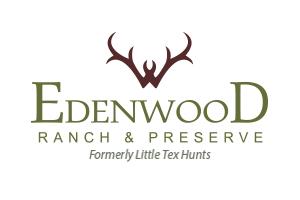 W5734 Chicago Ave, Wautoma, Wisconsin 54982
Phone: (920) 574-4641
Experience the ultimate in Wisconsin whitetail deer hunting at Edenwood Ranch and Preserve. Our diverse preserves include all the elements to attract and grow healthy, trophy bucks. Natural features such as deep valleys, marshes, hard woods, water holes, ponds, oak ridges and lush food plots, create the perfect atmosphere for producing immense bucks. Edenwood Ranch will make your trophy buck dreams a reality. Book an all-inclusive hunt with us, and we guarantee you and your entire party will experience a trophy whitetail buck hunt you will be talking about for years to come! Edenwood adheres to a strict management policy and only will harvest mature bucks who are at least 5 years old. This ensures they are full size and have impressive racks. We take great pride in our herd by only allowing 25 mature whitetail bucks to be harvested per season, ensuring each hunter will have a true trophy experience.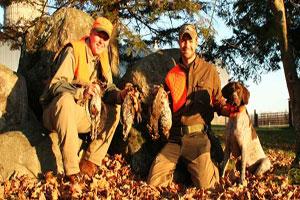 N5136 River Rd., Brantwood, Wisconsin 54513
Walk the many deer trails or perch in a beautiful spot, and see for yourself why the North Woods offers a beautiful Whitetail deer hunting experience. At Palmquist Farm, hunting is a longtime family tradition. That's why we strive to offer a total hunting experience that is enjoyable across the board. The complete experience involves: Great Whitetail Deer Hunting The Farm offers 800 private acres of hunting land and is surrounded by 10,000 public acres. Whitetail deer hunts take place during the Wisconsin DNR Bow and Rifle hunting seasons. Hunts can be semi-guided or you can be on your own. If you need assistance or transportation, we will be there to help. Assistance with transporting and taking care of the deer after it is shot is also provided. You are welcome to bring your own tree stand as well.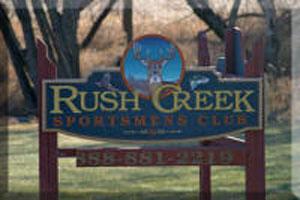 6357 State Hwy 23, Spring Green, Wisconsin 53588
Phone: (608) 588-2219
Hunt Trophy Whitetail on up to 3300 acres of Quality Deer Management land. Our practice of intense QDM, along with over 10,000 acres of surrounding landowners, assures you the ultimate fair chase experience.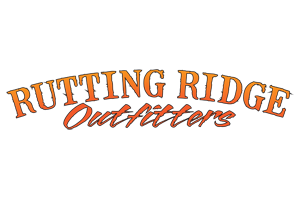 S 1576 Lake Street, Alma, Wisconsin 54610
Phone: (715) 495-0534
Rutting Ridge Outfitters, LLC is located in the heart of Buffalo County, WI, along the Mississippi River and Lake Pepin. Archery, Rifle and Muzzleloader hunts are available.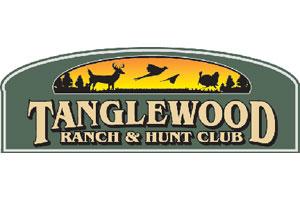 17771 County Rd. O, Mineral Point, Wisconsin 53565
Phone: (608) 512-7138
Our ranch also provides the perfect habitat to hunt whitetail deer and wild turkey when in season. Tanglewood Ranch covers over 700+ acres and is divided into several hunting areas. All hunters must check in prior to the hunt and check out before departure. Hunters are required to wear an orange hat and vest. All birds are subject to availability and we reserve the right to substitute. Guided dog services and bird cleaning services are available for a small fee.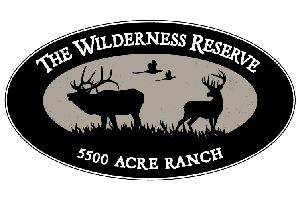 680 Reserve Lane, Phelps, Wisconsin 54554
Phone: (715) 545-2700
Are you tired of hunting on over-crowded public lands? Experience premiere whitetail deer hunting on a 5,500 acre private reserve at The Wilderness Reserve, your Upper Michigan and Northern Wisconsin hunting destination! This self-contained hunting reserve is home to trophy Whitetail Deer, Rocky Mountain elk, and a variety of Northwoods wildlife. Once you experience a hunt at The Wilderness Reserve, you will be eager to make it a hunting tradition every year! Dreaming of a Whitetail Deer trophy for your wall? Bring that dream to life at The Wilderness Reserve! Some of our Whitetail Bucks exceed 200 B&C inches. With our all-inclusive deer hunting packages, you can experience the thrill of a whitetail hunt in a natural setting.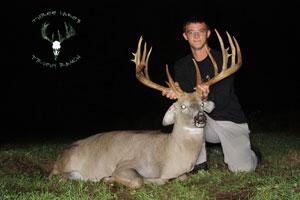 5807 Branham Road, Three Lakes, Wisconsin 54562
Phone: (715) 546-8289
We are a whitetail ranch in the Northwoods of Wisconsin. We offer both typical and non-typical bucks. We moved here from Canada and brought all of Canadian genetics with us - something most people dont have on deer farms in the USA. Clients stay at our lodge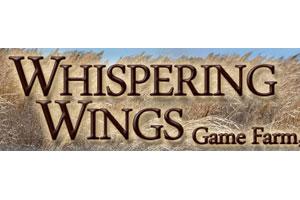 N3268 Schmidt Road, Jefferson, Wisconsin 53549
Phone: (920) -56-1560
Image yourself hunting in an environment designed to feel like you are in the back 220 acres of your grandfather's remote farm. Nestled in beautiful countryside, the land is yours to explore. While you and your dog pass hours of time hunting the landscape for pheasant, the remoteness and tranquility of this experience reminds you of what hunting would have been like before Wisconsin's landscape was changed with development.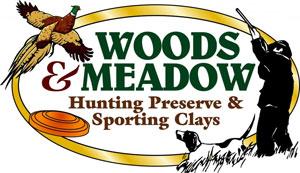 N4335 Potter Rd., Warrens, Wisconsin 54666
Phone: (608) 378-4223
No interference from hunters not with your party; no "stray" dogs running in and kicking up birds. Just some of the things you will find at Woods & Meadow. You'll also find a friendly atmosphere, prime hunting habitat, and quality birds for your hunting enjoyment. No Membership, Bag Limits, or License Required: Hunts are booked on a reservation basis. Half or whole days. Season begins in September and ends in March.A great place to pursue the Majestic Whitetail Buck since 1980. Family owned and operated for three generations, we make it feel like deer camp!