Michigan Deer Hunting
Directory of 10 Michigan Deer hunting lodges, guides and outfitters in Michigan.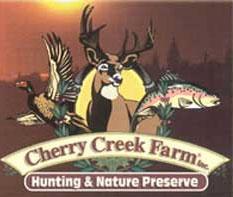 524 W. Miller Rd., Mio, Michigan 48647
Phone: (989) 848-5411
We're one of the prime whitetail deer hunting preserves in Michigan, a place to trade the pace of daily living for the relaxation of the country. Michigan's Cherry Creek Farm offers outdoor-lovers 500+ acres of scenic whitetail deer hunting. At our nature preserve you will be guided to some of the best trophy deer hunts, in the state of Michigan. Our goal is to offer you and your sports-loving family the best guided whitetail deer hunting, turkey hunting, pheasant hunting, fishing and wilderness vacation ever in Michigan! We specialize in one to three day packages for hunters, families and groups.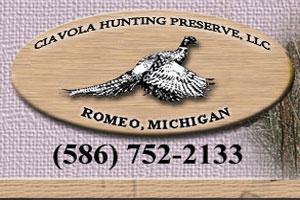 77377 McKay Rd., Romeo, Michigan 48065
Phone: (586) 752-2133
Our hunting season is from September 15th through April. No hunting license is required. We prefer to limit the number of hunters in camp to (20) at a time. We are in Macomb County, Romeo, Michigan. (Enjoy pheasant hunting like the 50's). Archery deer hunts: October 1st - November 10th Deer gun hunts: November 15th - November 22nd Spring turkey hunts: April & May.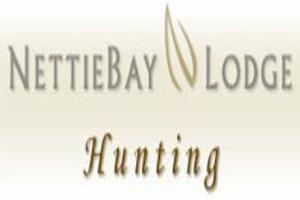 9011 W. 638 Hwy., Hawks, Michigan 49743
Phone: (989) 734-4688
Welcome to Whitetail Hunting @ NettieBay Lodge located North-East Michigan in Hawks, MI (Presque Isle County) on pristine Lake Nettie. We offer free range archery, rifle and blackpowder whitetail hunts.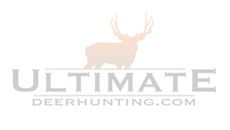 5902 Greenwood Road, Gladwin, Michigan 48624
Cell: (810) 404-4777
Paradise Hunting Ranch is truly in a league of its own. It's a place where at almost any time you venture out, you will see record book whitetail deer, beautiful Red Stags, huge bull elks, and gracious bald eagles. On occasion you may also see turkeys, coyotes, and even black bear. When the evening comes, and the days hunt has ended, you will enjoy excellent home-style food while you relax with family, friends, and hunting partners. Knowledgeable hunting guides work hard to show you the deer you are looking for, and when you return from the hunt, our staff will make sure that our modern and comfortable accommodations are ready for you.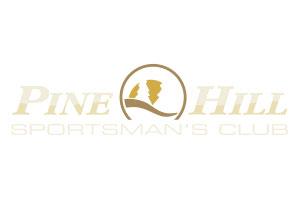 8347 Ten Mile Rd. NE, Rockford, Michigan 49341
Phone: (616) 874-8459
Deer Hunting Archery or Firearm: Three full consecutive day hunts. Comfortable enclosed cedar deer blinds provided. 3 consecutive days. No trophy fees — QDM in effect 3pt or better on one side-please harvest all the does you can. It is your groups farm exclusively for 3 days!

8529 100th Avenue, Stanwood, Michigan 49346
Phone: (231) 972-7722
Located in central Michigan, the Sanctuary ranch is legendary within the hunting industry. Founded in 1978, Sanctuary has become the Mecca of whitetail deer enthusiasts. The ranch is approximately four square miles in size with high hills and gullies, thick hardwood slash and cedar swamps. The Sanctuary has intensely managed whitetail deer for almost thirty years. Our incredible harvest records are the result of over 30 years of intensive management of a native Michigan deer herd. All deer are born and spend their entire life in a wild environment. Renowned biologist and outdoor writer Larry Weishuhn said that these were some of the smartest and most elusive bucks he has ever hunted.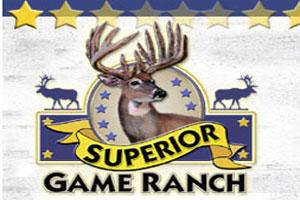 20173 County Road Si, Cornell, Michigan 49818
Phone: (906) 238-4482
Superior Game Ranch's herd is started / bred on site and is originated from the breeding stock from the top 30 producers in the USA! Our whitetail deer herd is large, healthy and big in size.Our trophy deer herd is raised and lives on 2,100 acres enclosed for a for quality of life and fair chase hunt. This land includes a varied terrain of mixed timber, swamps, food plots, agricultural fields and lowland.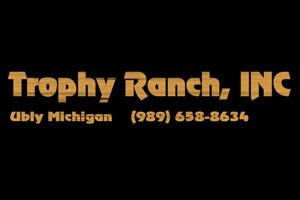 4076 Spencer Road, Ubly, Michigan 48475
Office: (989) 658-8634, Cell: (989) 551-8634
The animals here at Trophy Ranch, Inc. are as WILD and TOP QUALITY as possible. Our guides will field dress your game and bring it back to the lodge. Here at Trophy Ranch, Inc. we will and can handle all of your hunting needs. We have a staff of good people to ensure a good and safe hunt. Being an avid hunter myself, I know what it takes for a great hunt. We strive for top quality animals and a good selection.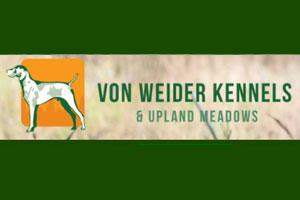 78059 67th St., Hartford, Michigan 49057
Phone: (616) 463-2826
Upland Meadows is a roughly 400 acre state licensed Shooting Preserve located in Hartford, MI. Upland Meadows is a members only private club. Membership is surprisingly affordable and offers many benefits. The grounds have been painstakingly groomed for use in various outdoor hunting activities which include upland bird hunting fields, Skeet Towers, several ponds including stocked fishing ponds and an outdoor rifle/pistol range.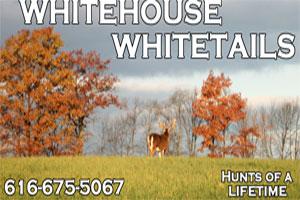 700 South Trent Rd, Ravenna, Michigan 49451
Phone: (616) 675-5067
Whitehouse Whitetails provides the best accommodations, hunting trips, facilities and services. We help make your hunting dream a reality. Our preserve is home to some of the largest whitetail deer in Michigan. Our bucks average more than 200"! Whitehouse Whitetails has record bucks that are more than 400″. Our trophy whitetail deer hunting offers options to fit any hunter's need. Book a stay for one to three days! For more information on our whitetail deer hunting trips in Michigan, please call us today!