Louisiana Deer Hunting
Directory of 8 Louisiana Deer hunting lodges, guides and outfitters in Louisiana.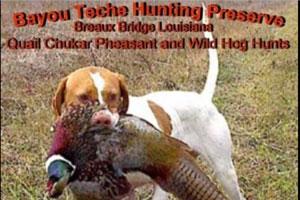 205 Washington St, Breaux Bridge, Louisiana 70517
Phone: (337) 332-1608
Bayou Teche Hunting Preserve is changing directions to a self guided hunting preserve. Hunting partys will need to bring your own guide and dogs. I will however be looking for guides and putting a list on my website of people who are willing to come and guide for you with there dogs.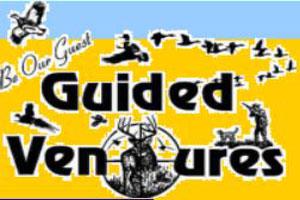 2981 Illinois Plantation, Lake Arthur, Louisiana 70549
Three days and two nights Louisiana Sportsman Whitetail Hunting, possibly harvest three bucks and three does, Louisiana Law allows a buck and a doe a day on our Trophy Louisiana Fair Chase Whitetail Deer Hunts. We hunt prime private land and offer fair chase day deer hunts. Gun Hunt or Bow Hunt a Buck and a Doe a Day!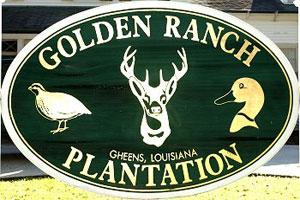 122 Foundation Dr, Gheens, Louisiana 70355
Phone: (985) 532-5221
50 thousand acres featuring swamp tours, nature & birding adventures and by season, alligator, duck, deer, quail & European pheasant hunting. Swamp tours and recreational charter fishing fresh or salt water, also available. Accommodations available at the plantation "Big House" which dates back to 1864. Up to 11 guests. Some meals included. Also available is skeet shooting & tennis.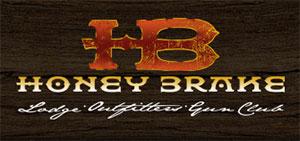 2297 Diversion Canal Levee Rd, Jonesville, Louisiana 71343
Phone: (318) 775-1007
Honey Brake is adjacent to the 63,000 acre Dewey Wills Wildlife Management Area (WMA) which is known for its trophy size Whitetail Deer and is one of the state's premier WMA's.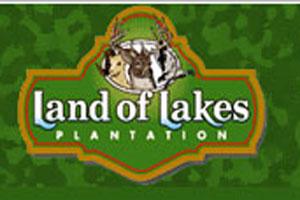 1185 Land of Lakes Rd., Ville Platte, Louisiana 70586
Phone: (337) 224-2028
Land of Lakes Plantation, located in Ville Platte, Louisiana, offers the best in trophy hunting and prime fishing at the most affordable prices. Species commonly seen on ranch include: Axis, Fallow, Sika, Bison, Wildebeast, Red Stag, Blackbuck Antelope, Trophy whitetail, and others. Of course, we specialize in the most popular trophy, the North American Whitetail. We are putting a lot of time and effort into providing you with a first class hunt for whatever game you choose.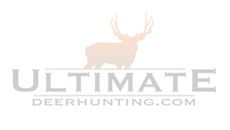 599 Timothy Church Rd, Springhill, Louisiana 71075
Daniel Thomas: (318) 469-9404
405 ac. high fence hunting preserve nested in the rolling hills of NW Louisiana. Seven annually planted food plots all with 6x8 Antler Shed hunting blinds. Timber is a variety of mixed hardwood, willow and pine. We offer fully guided hunts with free four bedroom, 4 1/2 baths lodge with free prepared meals, full breakfast, lunch and a steak night, Louisiana seafood night etc. We are located in Springhill Louisiana 45 minutes north of Shreveport/Bossier City. World class guided hunting and lodging. Very competitive pricing. Please contact Daniel Thomas for further details, (318) 469-9404, dbthomas40@gmail.com.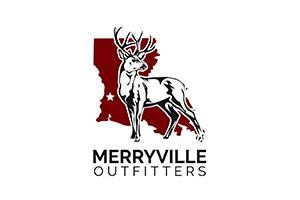 11942 Highway 190 West, Merryville, Louisiana 70653
Phone: (337) 789-5878
Here at Merryville Outfitters, we pride ourselves in offering a true family-oriented experience while preserving a time-honored tradition right here in central Louisiana. Offering 2 and a half day guided hunting excursions. Bring your favorite weapon and gear- we'll provide the rest!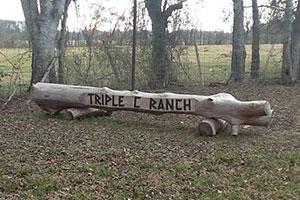 Colfax, Louisiana 71417
Phone: (318) 715-0111
Hunting Camp featuring White Tail and Axis Trophy Deer. We book guided hunts for more information contact for more information.