Kansas Deer Hunting
Directory of 68 Kansas Deer hunting lodges, guides and outfitters in Kansas.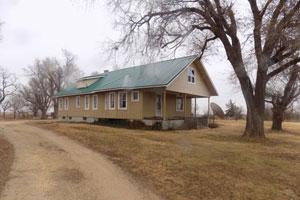 167 W 30th Drive, Downs, Kansas 67437
Phone: (719) 429-2028
Hunting packages to hunt the farm for geese, ducks and turkey hunts are available at a separate price. please contact us for additional services. Fully furnished Farmhouse for rent. Great place to stay and relax out in the country or you can use for a base camp for Fishing, Goose, Duck, Pheasant or Deer hunting on the one of largest public hunting areas in the state. Just had a new roof, siding, new central air and a new hot water heater. The farmhouse has been completely painted and decorated to give you the feeling of home. Come stay with us and cook your own meals and relax at the farm instead of renting a room at the local motel. We will work with your schedule.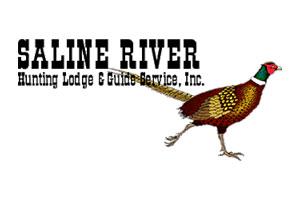 20015 260 Ave., Wakeeney, Kansas 67672
Phone 1: (785) 743-5878
The Saline River and quality deer herds go together like peanut butter and jelly. While whitetail deer are the most numerous, Northwest Kansas also supports a healthy population of mule deer. An excellent food supply of corn, grain sorghum, wheat and alfalfa, along with great cover and protection along the Saline River make for trophy deer.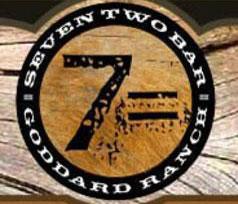 2869C 170th Avenue, Penokee, Kansas 67659
Phone 1: (785) 627-5500
5 day hunt on Seven 2 Bar property - $1,000.00 per gun Includes lodging, continental breakfast and evening meal. Tag not included.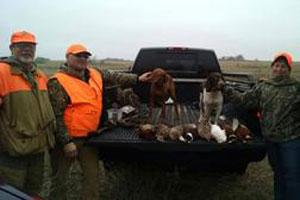 205 N Pine St, Solomon, Kansas 67480
Phone: (785) 820-7710
Offer DIY hunts pheasant and deer. We also have semi and fully guided pheasant hunts. Located in central KS have controlled shooting access. Lodging available upon request meals included.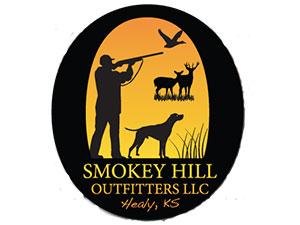 Healy, Kansas 67850
Home: (620) 398-2302, Cell: (620) 397-1853
Deer hunts can be done several different ways. We can put you near a food plot in one of our stands or ground blinds or we could put you in the area of some big bucks and tell you where you are most likely to see them then the stalking is up to you! We have some very nice whitetails and mule deer that are taken in the area every year.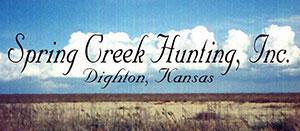 PO Box 579, Dighton, Kansas 67839
Phone: (620) 397-5116, Andy Cell: (620) 397-6563
Our hunts are natural and you will have the opportunity to hunt in different terrains everyday on prime hunting land. Dogs are a welcome part of the hunt. We have provided several choices of getting you to the hunt, depending on your physical needs. Arctic Cat 4 wheelers can be rented during your stay with us.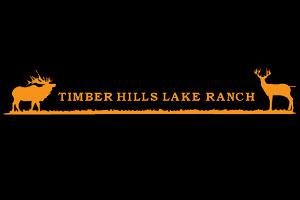 1369 Valley Rd, Mapleton, Kansas 66754
Office: (620) 743-4114, Cell: (620) 224-7191
Mapleton KS, Whitetail Capitol of the World. 70 % success rates, avg. 150" to 170" some above 200". Semi-guided, 5 day hunts. With thousands of acres, you are sure to have a hunt of a lifetime. Hunt out of box blinds, redneck blinds, tree stands or ground blinds. You decide, we make it happen. We will gladly help make arrangements with local meat processors and taxidermists.

301 East 1st St., St John, Kansas 67576
Phone: (620) 617-7550
With over 13,000 acres of land, scouting is a must. With the help of motion cameras and consistent year round scouting, we try to create the perfect deer hunt for you. Scrapes, rubs, sheds, and trails help us determine the prime spots to place you during your Kansas whitetail hunt. TCO wants to provide you the best chance of harvesting a whitetail by strategically placing over 75 tower, lock-on, and ladder stands throughout our property. We also provide food plots, salt and mineral blocks, and thousands of pounds of corn to give our hunters the extra edge!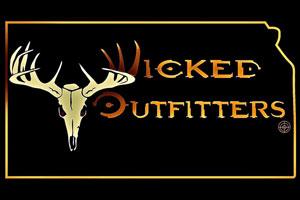 Lacygne, Kansas
Phone: (816) 918-4325
Wicked Outfitters is located in Southeast Kansas in the middle of wing shooting and whitetail heaven. We offer a variety of hunts including trophy whitetail, turkey, pheasant, waterfowl and predator hunts. We are hunting on over 12,000 acres of strictly private ground in Kansas. Wicked Outfitters properties consist of upland hardwoods, cedar timbers, rivers, creek bottoms, crop fields with soy beans, corn and wheat. These things put together with home cooked meals, excellent accommodations and a remote setting ensure you the hunt of a lifetime!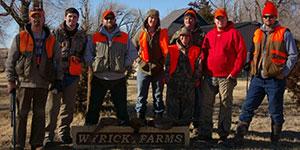 22429 49th Ave, Haviland, Kansas 67059
Phone 1: (620) 862-5699
Wyrick Farms is more than 9,000 private acres of deer and pheasant hunting in south-central Kansas. Haviland, KS, is located 2 hours west of Wichita and an hour east of historic Dodge City in rifle deer unit 16.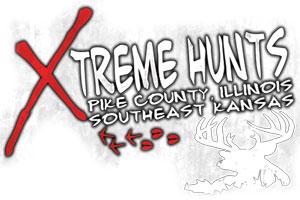 Crawford and Bourbon Counties, Kansas
Phone: (217) 440-5722
140" Minimum on our Deer Herd. All Whitetail Deer Hunts are Inclusive of Meals and Lodging. Xtreme Hunts offers quality Kansas trophy whitetail deer hunts in Kansas. After several years of persistence and encouragement from our Illinois clients to operate a second state for outfitting whitetails, we have been able to put together a quality whitetail deer hunt in unit 11 Southeast Kansas in Bourbon and Crawford Counties.