Alberta Deer Hunting
Directory of 9 Alberta Deer hunting lodges, guides and outfitters in Alberta.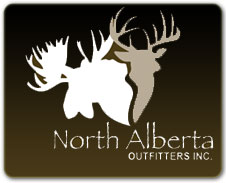 Featured Outfitter
P.O. Box 861, Slave Lake, Alberta T0G 2A0
Cell: (780) 849-0743, Home: (780) 369-3733
In North Alberta, we are hunting the best whitetail deer habitat in North America. The deer herd is very strong, and quality is 2nd to none. Whitetail hunting takes place from our home, or from a camp 45 minutes East of my home. Hunting is done either from stands, on foot, heated blinds, or from vehicles. The methods are all proven and produce. The area consists of boreal forests with log cuts, as well as agriculture areas. We have a mixed terrain. We hunt the month of November, when the rut is on! This is the best time to take the trophy of a lifetime!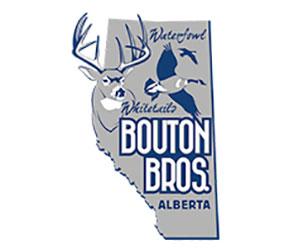 Alberta
Phone: (208) 949-4510
Bouton Brothers Outfitting's Whitetail Deer hunts are conducted in the "Golden Triangle" of central Alberta. This is where the northern most grain-farm country meets the beginning stages of vast tracts of boreal forest. This area does not have large numbers of deer, but what it lacks in quantity is quickly taken back in quality. These are big-bodied Canadian Whitetails that frequently weigh in over 250 lbs. and sport some of the largest head-gear found anywhere in North America.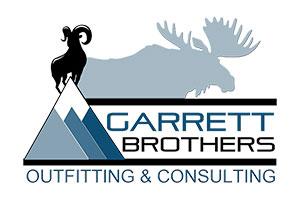 Box 85, Alsike, Alberta T0C 0C0
Pat Garrett: (780) 621-7989, Brian Garrett: (780) 542-1018
We hold some of the most sought after whitetail deer hunting tags in all of the province, 1/2 hour south of the famous bowzone in Edmonton. You will be hunting whitetails in November when the deer rut is in full swing. This area holds a huge amount of whitetail deer giving you a great chance at a buck 150 or bigger. Our whitetail deer hunts are done out of tree stands in agriculture fields bordering bush, ground blinds, pushing bush, or stalking. We have a limited number of tags so the guiding will be done by us personally. You will get a close and personal hunt when you book your Alberta whitetail deer hunting trip with us. We do year round scouting and track whitetail deer activity with trail cams. This has allowed us to put our hunters on some nice Boone and Crockett bucks.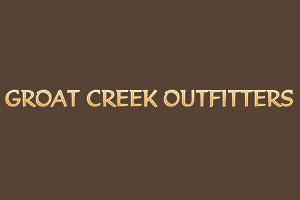 PO Box 1325, Whitecourt, Alberta T7S1P2
Phone: (780) 779-5280
Mule and Whitetail Deer. Over 25 Years of Hunting Experience. Extremely High Success Rate. Dozens of Proven, Scouted Tree Stand and Ground Blind Locations. Welcoming Hunters of All Ages & Abilities (Wheelchair Friendly). Archery, Rifle & Black Powder Hunts Family Owned & Operated! At Groat Creek Outfitters you will experience a full service, high quality hunting opportunity! Our entire outfit is devoted to making your adventure with us a success! Groat Creek Outfitters operates from Northwestern Alberta, Canada, approximately two hours NW of the Edmonton International Airport. We invite you to come hunt with us, as Alberta offers a very unique and rewarding hunting experience. We will make every effort to ensure that your time spent with us will be an enjoyable and memorable experience!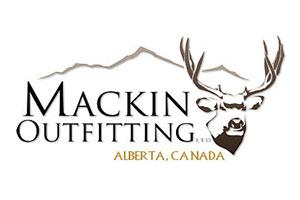 Box 2516, Claresholm, Alberta T0L 0T0
Phone: (403) 625-0657
Mountain Alberta mule deer hunts take place in a wilderness area of the Rocky Mountains of Southern Alberta. Access to this protected area must been done by foot or by horse. These regulations along with mule deer being on a limited draw, has created an ideal area for trophy deer hunting. These mule deer hunts are during the month of October when the bucks are still in their bachelor herds and summer ranges. We hunt open basins and grassy ridges by hiking or by horseback. This hunt offers the opportunity to take a trophy class mule deer with the added adventure of hunting in a high mountain area. Each year we take scouting trips into this area locating the many big deer this area has to offer.
PO Box 544, Spirit River, Alberta T0H 3G0
Phone: (780) 864-3770
Mike's Outfitting Ltd. is an Alberta big game hunting outfit owned by myself, Mike Ukrainetz and my wife Jen. We live and hunt in the big game hunting paradise of the Peace River region of Alberta. We provide high success mule deer hunting, whitetail deer hunting, black bear hunting, elk hunting and moose hunting even for hunters who aren't physically fit.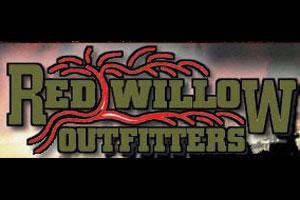 Valleyview, Alberta TOH-3NO
Phone: (780) 524-4574
Our whitetail deer hunts take place in the part of Alberta which has become known as one of the best areas in North America for massive bucks. The two largest whitetails in Canada (279 6/8 and 285)are from the area we hunt. The area we hunt has farmland but its best feature is the large tracts of forest that gives the bucks cover enough to reach trophy size. The Peace River Country has become known as the destination of choice for trophy Mule deer. With a healthy population and unbelievable genetics, hunters have had excellent success hunting with us in Alberta's Peace Country.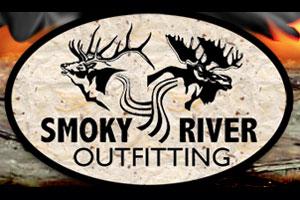 Box 521, DeBolt, Alberta TOH 1BO
Phone: (780) 957-3100
Smoky River Outfitting offers Canada mule deer bow hunts Northwestern Alberta Canada, Guaranteed shot on our archery mule deer hunts. We've never taken a hunter that hasn't had a shot at a buck! We specialize in guided rifle whitetail hunts in the peak of the rut in November. Hunt Alberta for trophy whitetail deer with Smoky River Outfitting. We offer peak of the rut rifle Whitetail hunting in Alberta's famous peace river region. We stand hunt from ground blinds and heated tower stands depending on hunting conditions. Rattling is extremely effective at this time of year, 50% of bucks killed are rattled in.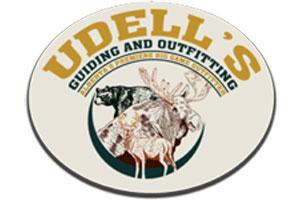 3344 - 11007 Jasper Ave, Edmonton, Alberta T5K 0K6
Phone: (780) 722-0243
Our whitetail deer hunts take place during the peak of the rut in November. This is a very exciting hunt as the deer are very active. We use only top quality equipment and heated blinds to make you as comfortable as possible to maximize your time in the field and your chance for success. Mule Deer are generally very mobile during the rut. Once we have located your trophy mule deer, it's a matter of gaining ground and waiting for the perfect shot.
If we are missing any Alberta Deer Hunting listings or have any incorrect, please contact us.